GIG GUIDE
Keep Informed ...
If you would like us to email you with details about upcoming gigs in your area please subscribe here ... »
* PLEASE NOTE that Corporate and Private Shows are not listed below.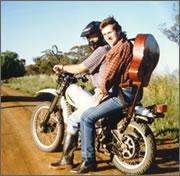 MARCH 2020
Sun.01  Adelaide Country Music Club SA  12.30pm-4.30pm Craig, Kinta & others.
Mon.02  Moonta RSL Club SA  8pm-11pm Craig & Kinta Show. Ticktets $20/$18
Wed.04  Eudunda Hall SA  8pm-11pm Craig & Kinta Show. Ticktets $20 (includes supper) Dot 0407 004469
Sat.07  Victor Harbor Lutheran Church Hall SA  2pm-5pm Craig & Kinta Show. Ticktets $16 Lesley 0408 827080
Sun.08  Clovelly Park Community Centre for Southern C.M.Club SA  12.30pm Craig, Kinta & others.
Wed.11  Lameroo Community Day Care Centre SA  2pm-3.30pm Craig & Kinta Show. Ticktets $10
Limited seating so please book by phoning 08 85764677.
Fri.13  Playford,Uley Road Hall, Elizabeth Downs SA  2pm-4.30pm Craig & Kinta Show. Ticktets $15
Sat.14  Rhynie CFS Hall SA  8pm-11.30pm Craig & Kinta Supper Dance. (fundraiser) $25 incl. supper.
Phone 0437 211533 or 08 88472679 to book for Rhynie. (Limited Tickets)
Tue.17  Keith Seniors Hall SA  1.30pm-3pm followed by afternoon tea. Craig Giles Show. ph:0427 551390
Tue.24  Wagga Commercial Club NSW  11am-12.30pm Craig's Morning Melodies. Ticktets $12.50
For Bookings or Enquiries phone 02 69213012
27,28,29  Terara (near Nowra) C.M.Campout NSW  Enquiries : Owen 0402 475987 or Tracey 0419 985799

APRIL 2020
Sun.19  Bathurst RSL Club NSW  2pm-6pm
Sun.26  Mooroopna, Sir Ian McLennan Centre for Solar City C.M. Club VIC  12.30pm-4.30pm

MAY 2020
1,2,3  Lameroo Country Music Festival SA  12.30pm-4.30pm info : www.lameroocmf.com
Tue.12  Shepparton RSL Club VIC  noon-2pm Show & Luncheon Bookings 03 58204100
Wed.13  Camperdown Football Club VIC  11am-2pm phone:0418 324293
Fri.15  Bellarine C.M.Group at Belmont Pavillion VIC
Sat.16  "Kickbackcountry" at Barongarook (near Colac) Donation $15. BYO Nibbles & Drinks.
Enquiries & further information phone 03 52358441 or 0429 358441.
Sun.17 Warrnambool City Memorial Bowling Club VIC for Warrnambool C.M.Group ph: 0428 554473
Sun.17 Beaufort Golf Club VIC for Beaufort C.M.Club ph: 03 53492332
Tue.19 Deniliquin RSL Club VIC noon - 2.30pm Seniors Melodies
Fri.29 Deniliquin RSL Club VIC 7.30pm-11.30pm
Sun.31 Griffith Coro Club for Griffith C.M.Muster NSW 1pm-5pm Craig & others. Enqu: 0400 017065

JUNE 2020
13&14  Corowa RSL Country Roundup NSW  12.30
Sun.21 Wagga Commercial Club NSW 2pm-5pm Craig Giles, Kinta & Kerran Keats.
Fri.26 Dubbo RSL Club NSW 7.30pm
Sun.28 Bathurst RSL Club NSW  2pm - 6pm
JULY 2020
15th July - 11th August MUSIC TOUR OF IRELAND & SCOTLAND with Craig Giles & John Howie
AUGUST 2020
21,22,23  LOCKINGTON COUNTRY MUSIC FESTIVAL VIC  information at www.lockingtoncmf.com
SEPTEMBER 2020
Wed.02  Temora ExServices Club NSW  11am-12.30pm Craig's Morning Melodies
11,12,13  NANANGO COUNTRY MUSIC FESTIVAL QLD
Tue.15  Hervey Bay RSL Club QLD  11am-12.30pm
Wed.16  Kedron-Wavel Services Club, Chermside QLD
Sun.20  Sawtell RSL Club NSW  support act 4.30-5.30pm Craig Giles 5.30pm-6.30pm
Wed.23  Halekulani Bowling Club NSW  with Roy Cooper & Band
OCTOBER 2020
24 & 25  ROSEWOOD C.M. FESTIVAL NSW  Craig & Kinta & others.
NOVEMBER 2020
Sun.08  Bathurst RSL Club NSW  2pm - 6pm
19-22 TEMORA COUNTRY MUSIC FESTIVAL NSW all info at www.temoracmf.com
Mon.30  Finley RS Club NSW  noon - 2pm Seniors Christmas Luncheon. Enqu : 03 58831366
DECEMBER 2020
Sun.13  Bathurst RSL Club NSW  2pm - 6pm
PLEASE CALL BACK FROM TIME TO TIME AS MORE GIGS ARE STILL TO BE ADDED !
CRAIG'S FUTURE FESTIVALS & INTERNATIONAL MUSIC TOURS :
2021 MUSIC TOUR OF CANADA & ALASKA
If you would like more information on any of the above,
please contact Big River Entertainment on 0408 597307


---
THE ABOVE GIGS ARE A VARIETY OF SOLO, DUO, BAND, FULL SHOWS & GUEST SPOTS.

IMPORTANT :
CONTACT VENUES OR ROZ at BIG RIVER ENTERTAINMENT BEFORE TRAVELLING
TO A SHOW AS DATES AND TIMES CAN BE ALTERED OR POSTPONED
DUE TO UNFORESEEN CIRCUMSTANCES.
BIG RIVER ENTERTAINMENT
phone mobile 0408 597 307