GIG GUIDE
Keep Informed ...
If you would like us to email you with details about upcoming gigs in your area please subscribe here ... »
* PLEASE NOTE that Corporate and Private Shows are not listed below.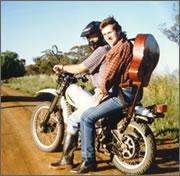 APRIL 2019
20 & 21 Hartwood Campfires & Country Music Enqu: 0456 780824
Fri.26 Wagga Aussie Rules Club NSW 8.15pm Craig & Kinta
Sat.28 Temora ExServices Club NSW Temora RV Muster Dinner & Show .. Doors open 6pm..Dinner Served 6.30pm...Craig & Kinta Entertain from 7.30pm. Bookings essential by 30th March. ..Show/Dance only $20 phone Elaine on 0410 653680
MAY 2019
3rd - 5th Lameroo Country Music Festival SA all indoors. Phone Kath for camping 08 85763395
visit website for information and Tickets www.lameroocmf.com
Sun.12 St Arnaud Sporting Club VIC "Craig & Kinta" with the Roadhouse Band. Enqu: 0427 831613
24+25 Dubbo RSL NSW "Craig & Kinta" 7.30pm
Sun.26 Bathurst RSL NSW "Craig & Kinta" 2pm - 6pm
Wed.29 Temora ExServices Club NSW "Craig & Kinta Morning Melodies " 10.45am - 12.15pm
free show with a * special lunch menu available after the show. Enqu: 02 69774177
JUNE 2019
Fri.07  Deniliquin RSL Club  NSW  7.30pm - 11.30pm
Sun.09  Shepparton Italian Social Club  VIC  spots for SOLAR CITY CMC noon - 5pm Walkups Welcome
Tue.11  Shepparton RSL Club  VIC Seniors Lunch & Show  noon-2pm Bookings 03 58204100
14 - 16  Corowa RSL  NSW  Corowa Country Music Rundup
Fri.21   Wagga Aussie Rules Club  NSW  8.15pm (after club raffle)
Thur.27  Toowoomba City Golf Club QLD   Morning With The Stars
Fri.28  Twin Town Services Club, Tweed Heads NSW  2pm Daniell Goulet Presents..

JULY 2019
Tue.02  Redlands Sports Club, Anson Rd, Wellington Point. QLD  10.30am with Deana Peher
Wed.03  Redlands Sports Club, Anson Rd, Wellington Point. QLD 6.30pm Gala Raffle Night
Fri.05  Beenleigh Bowling Club, Hanover St, Beenleigh. QLD  6pm-10pm free show with dance floor
Sat.06  Redlands Modern CMC, Pinklands Sports Reserve, Thornlands. QLD  5-10pm guest spot
Mon.08  Bluefin Fishing Club, Inala. QLD  10.30am - noon Enqu: 07 33720333
Tue.09  Hervey Bay RSL Club, Pialba. QLD  11am - 12.30pm Enqu: 07 41977444
Wed.10  Across The Waves Club, Bundaberg. QLD  9.30am - noon Enqu: 07 41521531
Thu.11  Across The Waves Club, Bundaberg. QLD  6.30pm - 10.30pm Enqu: 07 41521531
Sun.14  Wynnum Municiple Hall . QLD  noon - 4.45pm for Golden Wattle CMC
Wed.17 Kedron-Wavell Services Club, Chermside QLD  11am Craigs guest spot 1pm
Thu.18 Caloundra RSL Club. QLD  11am - 2pm Enqu: 07 54385800
Sun.19  Sawtell RSL Club. NSW  4.30pm-5.30pm Mick .. 5.30pm - 6.30pm Craig Giles Enqu: 02 66521493

AUGUST 2019
2nd - 4th LOCKINGTON COUNTRY MUSIC FESTIVAL, VIC www.lockingtoncmf.com
information & Tickets available on the website at www.lockingtoncmf.com
un.18  Wagga Commercial Club. NSW  2pm-5pm Craig Giles & Friends Enqu: 0408 597307
un.25  Bathurst RSL Club. NSW  2pm-6pm
SEPTEMBER 2019
Sun.01  Club Mulwala . NSW  2pm - 6pm "Craig & Kinta" big Dance Floor
Tue.03  Albury Commercial Club . NSW  10.30am - 11.45am "Craig & Kinta Morning Melodies"
Thu.05  Cricketers Arms Hotel, Mooroopna. VIC  7pm - 10pm
Fri.06  Belmont Pavillion (Geelng) VIC  7pm - 10pm guest spots for Bellarine CM Group
Sat.07  Seaview Club, Bluestone Bridge Rd. Lovely Banks (Geelong) VIC  2pm - 10pm
"Craig Giles, Kinta & Friends " big Dance Floor . Snacks and Dinner available. Bar & Beverages.
for more info contact Roz on 0408 597307
Sun.08  Victoria Bowling Club, Ballarat . VIC  4pm guest spots for CMAV
MUSIC TOUR OF AMERICA 22nd September - 16th October 2019
PLEASE CALL BACK FROM TIME TO TIME AS MORE GIGS WILL BE ADDED !
CRAIG'S FUTURE FESTIVALS & INTERNATIONAL MUSIC TOURS :

2020 MUSIC TOUR OF SCOTLAND & IRELAND 16th July - 12th August 2020
If you would like more information on any of the above,
please contact Big River Entertainment on 0408 597307


---
THE ABOVE GIGS ARE A VARIETY OF SOLO, DUO, BAND, FULL SHOWS & GUEST SPOTS.

IMPORTANT :
CONTACT VENUES OR ROZ at BIG RIVER ENTERTAINMENT BEFORE TRAVELLING
TO A SHOW AS DATES AND TIMES CAN BE ALTERED OR POSTPONED
DUE TO UNFORESEEN CIRCUMSTANCES.
BIG RIVER ENTERTAINMENT
phone mobile 0408 597 307