HOT OFF THE PRESS !
TEMORA COUNTRY MUSIC FESTIVAL
"The Friendly Festival" 23rd - 26th November 2017
More info at www.temoracmf.com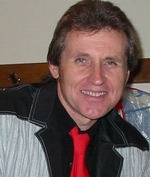 NEW ALBUM available now. "LIVING THE DREAM"
Twelve great tracks including three duets with Southern Songbird, Kinta.

For further information contact Big River entertainment at bigriver@mcmedia.com.au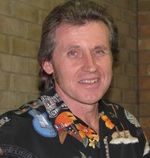 2017 CANADA & ALASKA MUSIC CRUISE/TOUR with CRAIG GILES, ADAM HARVEY, STUIE FRENCH, CAMILLE TE NAHU, ANDY TOOMBS & THE HOWIE BROTHERS ... 29th June - 16th July 2017.
Including the spectacular Canadian Rockies & Calgary Stampede.

For further information or a fully detailed brochure, contact Big River Entertainment at bigriver@mcmedia.com.au

CANADA-ALASKA TOUR NOW SOLD OUT.

2017 MUSIC TOUR OF AMERICA'S DEEP SOUTH with CRAIG GILES & JOHN HOWIE ... 16th September - 6th October 2017.

Sight seeing by day - Music by night

Owing to the overwhelming success of the past five American Music Tours that Craig has been involved with, another Music Tour of America's Deep South, is scheduled for 2017. Some of the fabulous towns and cities we will be visiting are DALLAS, FORT WORTH, NEW ORLEANS, BATON ROUGE, TUPELO, MEMPHIS, BRANSON, NASHVILLE, PIGEON FORGE, SAVANNAH and more. Plus optional 4 day extension tour to New York. Don't miss your chance to be part of this fabulous tour. BOOKINGS ARE NOW OPEN. Contact Big River Entertainment for further information.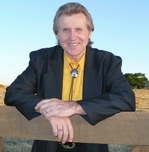 COUNTRY MUSIC FESTIVALS

LOCKINGTON Vic. 5th & 6th August 2017. www.lockingtoncmf.com

Lockington Community Hall, Lockington, Victoria ( 25 minutes S.W. of Echuca ) Come along and enjoy a first class line-up of entertainers. The hall boasts a great dance floor and very welcoming atmosphere. Check out the website www.lockingtoncmf.com Tickets can be booked online at

www.ticketebo.com.au/lockingtoncmf

LAMEROO S.A. 2018 dates 27th - 29th April 2018. www.lameroocmf.com

Held annually at the majestic Lameroo Memorial Hall, Lameroo S.A. Two great venues under one big roof. Go to www.lameroocmf.com for more information.